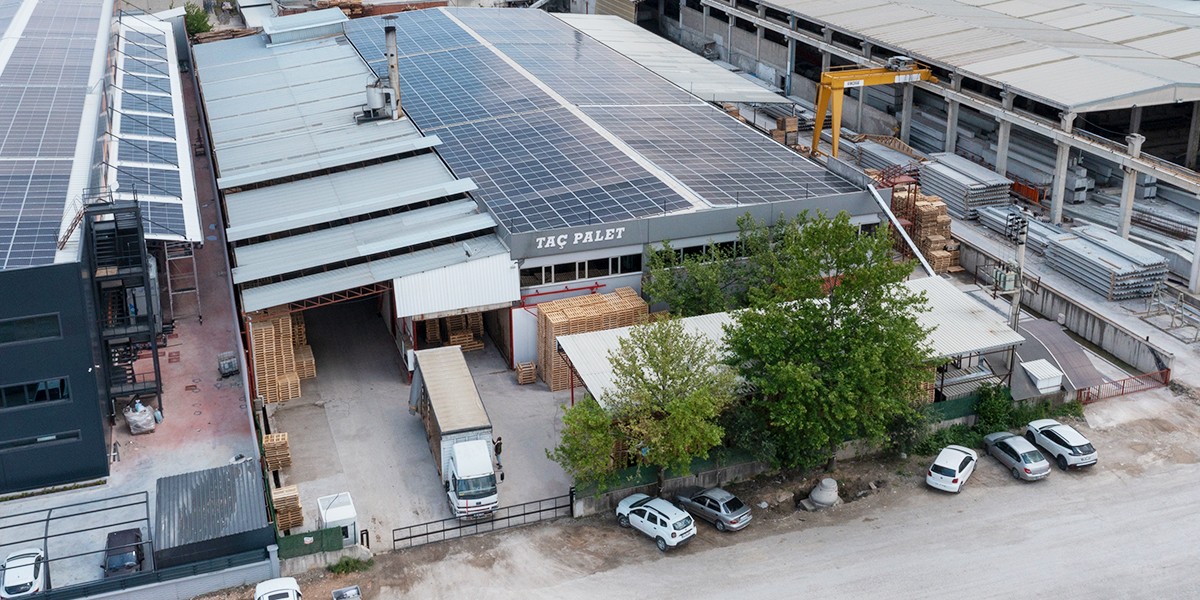 Taç Palet, which produces EPAL-EURO Pallets in Manisa, produces heat-treated pallets with EURO Pallet guarantee. Wooden Pallets (EPAL - TURPAL) and wooden crates are one of the most important parts of logistics management. Taç Palet ensures the pallet ring of the supply chain with high quality and safe production. Taç Palet, which produces wooden pallets in Manisa, produces pallets with EURO Pallet guarantee.
Taç Pallet stepped into the sector of wooden pallet and case manufacturing in Manisa, 1994. The production activities of 3000 pallets per day have grown rapidly in a short time, and today it has reached the production capacity of ....... In addition to the EPAL and TURPAL pallets that we produce with the guarantee of the heat treated (ISPM15) EPAL and TURPAL brands, we produce pallets and wooden crates in special sizes in line with the needs and supply requirements of our customers. In addition to manufacturing, we also provide services in the field of second hand wooden pallets by obtaining a packaging waste recovery certificate, as of 2018.
As the leading company of reliable transportation in the domestic and international markets, Taç Palet continues its working organizations knowing today's technology, world standards, and the importance of leaving a liveable planet to future generations.
We put great importance to timely delivery and post-delivery tracking in our high-quality production. Every job we complete expands our customer base in direct proportion to our working strategy.
In the product range of our company;
·         EPAL Pallets
·         TURPAL Pallets
·         Special Pallets
·         Wooden Crates
are prepared in the accepted criteria and standards of the sector. With our EPAL - TURPAL Pallets and Wooden Crates, we aim to maximize the efficiency of the supply chain by meeting national and international quality, property, and material criteria. 
In all sectors where transportation is concerned, the safety of transportation materials is the most important element. Producing wooden pallets in accordance with transportation principles and world standards allows you to save time and money while increasing the efficiency in the transportation process.
Our vision
We carry out our production activities taking into account of economic and ecological developments with the idea of meeting the needs on the basis of world standardizations. We, Taç Palet, are constantly working to ensure that all the materials you want to transport are safely conveyed to the destination with high-quality and strength wooden pallets-crates that we produce.
Our Mission
We are following the developments and innovations to offer the best service to you. It is our basic policy to involve you, our customers, in the entire process covering production, delivery and after. With this approach, we make growth inevitable by providing mutual interaction with manufacturers, retailers, farmers, distributors, etc.